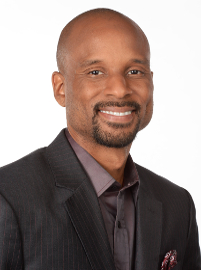 Bomani Jones is the host of the daily sports talk show The Right Time on ESPN radio, a co-host of the ESPN sports television program Highly Questionable, and a panelist on the sports round table discussion show Around the Horn. As CEO of Old Soul Productions, Bomani hosts The Evening Jones, a weekly, one hour, audience driven podcast discussing a range of pop culture topics.

Bomani was the executive producer of Rand University, a film about former NFL wide receiver Randy Moss and an episode of ESPN's acclaimed documentary series 30 for 30. He also worked on a Michael Jackson documentary, and sports documentaries for HBO. For over 15 years, Bomani has written on sports, music, culture and politics for a variety of online and print publications. He is a former contributor for SBNation.com, and the former host of The Morning Jones on The Score on Sirius/XM Satellite Radio.

Bomani graduated from Clark Atlanta University in 2001 with a bachelor's degree in economics, and got his master's degree in politics, economics, and business from Claremont Graduate University, as well as a master's degree in economics from University of North Carolina at Chapel Hill. Bomani served as an adjunct professor at Elon University and Duke University.
Bomani currently resides in Miami Beach, FL.