Entrepreneur, host, journalist and executive producer.  Bomani Jones, is one of the sharpest and most influential voices in sports media, with a diverse collection of work across all popular media.
For over 15 years, Jones has written on sports, music, culture and politics for a variety of online and print publications. He continues to entertain sports lovers with exceptional television, podcast and radio programming on the Worldwide Leader in Sports, ESPN. He anchors ESPN talk show, High Noon with Bomani Jones and Pablo Torre every afternoon.
In 2018, Jones moved his daily sports talk radio show, 

The Right Time with Bomani Jones

, to a on-demand platform designed for the new age of media, the podcast
. 
Now a 
twice-weekly
 show, The Right Time has established loyal listeners and digital culture vultures tuning in for his unique exchange on sports and society since it first aired March 30, 2015
.
An early pioneer of blogging and podcasting, Bomani continues to host his own podcast, The Evening Jones since 2011. Today TEJ provides an organic, behind the grind conversation with his longest supporters.
His influence and contributions to media continue to inspire young gifted professionals in the community. Bomani was honored #17 of The Root 100 Most Influential African Americans list in 2016.
Beyond TV hosting, Jones has evolved his career as a entrepreneur, media personality, writer and producer. In 2015, Jones was honored with his first Sports Emmy® Award for Outstanding Sports Documentary Series,  Rand University, a film about former NFL wide receiver Randy Moss. A series on behalf of the critically acclaimed show 30 for 30 [ESPN Films]. His venture into production extends numerous TV appearances, documentary interviews and cameos.

Bomani Jones. A beautiful blend of sports, politics and clapbacks.
… we need Bomani Jones right where he is, reminding us that great things can still happen underneath that big sky.
Jones offers something different: a nuanced look at sports, backed up by rigorous evidence and a refreshing willingness to admit mistakes.
June 2018
High Noon Show
On June 4, 2018, Jones co-anchors the series debut of High Noon with Bomani Jones and Pablo Torre on ESPN.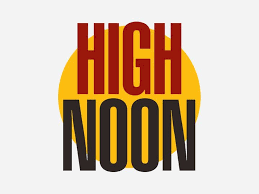 March 2015
The Right Time With Bomani Jones Show
On March 30, 2015, The Right Time With Bomani Jones debuted on ESPN Radio. The show currently airs Tuesdays and Thursday and can be heard anytime, anywhere here.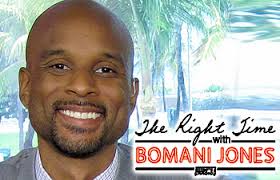 2013
Highly Questionable
In May 2013, Jones officially became co-host of the renamed Highly Questionable.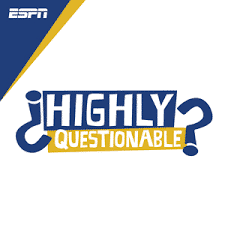 2012
Dan Le Batard Is Highly Questionable Show
Beginning in 2012, Jones appeared regularly on Dan Le Batard's ESPN2 show, Dan Le Batard Is Highly Questionable. Around the same time, he began guest hosting The Dan Le Batard Show with Stugotz radio show on The Ticket Miami every Wednesday.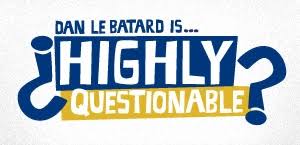 2012
Bomani & Jones Podcast
Bomani & Jones
SB Nation



2011
Birth of The Evening Jones Podcast
Bomani began The Evening Jones Podcast which currently goes live right here once a week

Join the podcast, where Bomani's taking your questions. http://www.bomanijones.com/tej
January 2010
The Morning Jones Radio Show
In January 2010 , Jones launched his radio show, The Morning Jones, which was hosted from Durham, North Carolina.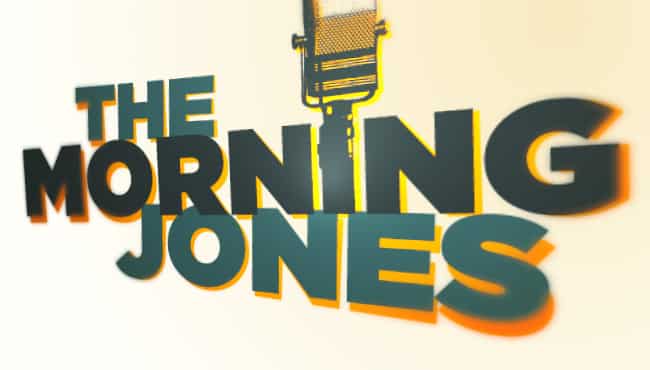 2010
ESPN's Around the Horn Contributor
Jones began appearing as a contributor on ESPN's Outside the Lines, and as a panelist on Around the Horn.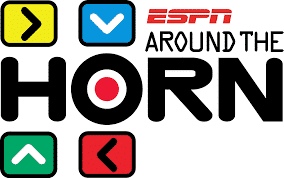 January 2008
Sports Saturday with Bomani Jones Radio Show
Sports Saturday with Bomani Jones
850 the Buzz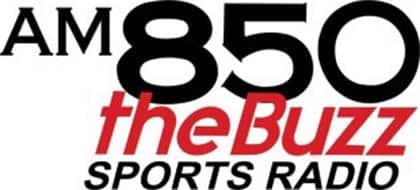 January 2008
The Three Hour Lunch Break Radio Show
The Three Hour Lunch Break
620 the Bull, Raleigh