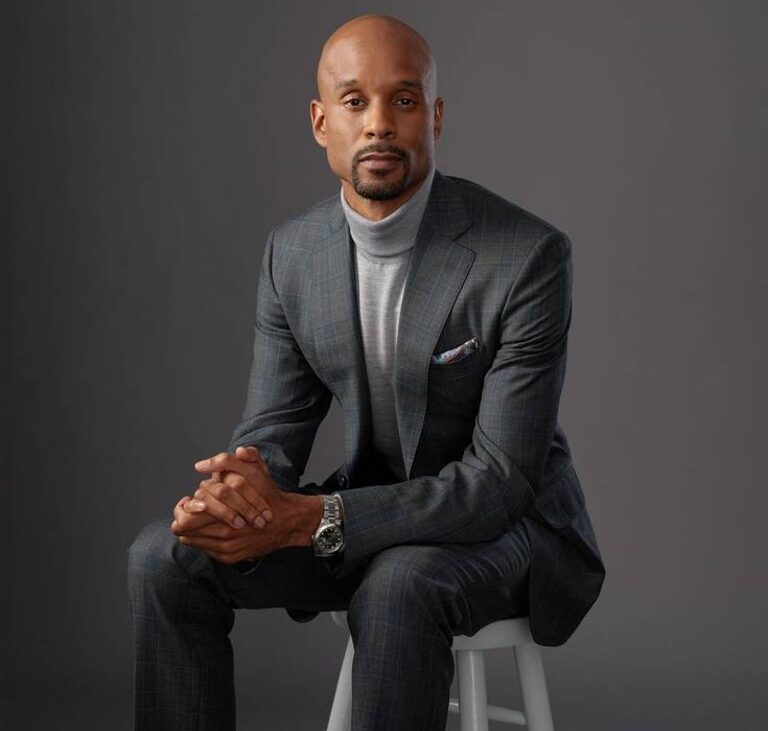 Emmy® Award-winning sports commentator Bomani Jones is one of the sharpest and most influential voices in sports media, with a diverse collection of work across all popular media for over 23 years.
The versatile host and sports analyst anchors his popular podcast, The Right Time with Bomani Jones where he's established a major destination for sports lovers, entertainers and other cultural icons. Jones will relaunch his podcast on Wave Sports + Entertainment Network starting on Monday, Oct. 23. Jones hosted The Right Time for ESPN from 2015-2023.
In 2018, Jones moved his daily sports talk radio show to an on-demand platform designed for the new age of media, the podcast. The Right Time now airs three times a week and has a dedicated fanbase who enjoy Bo's unique coverage of sports and society. 
In late night, Bomani hosted and executive produced the HBO series, Game Theory with Bomani Jones, welcoming new viewers to his nuance commentary. The weekly sports show launched Oct. 7th, 2022 in NYC.
Jones regularly contributed to HBO sports series, Back on the Record with Bob Costas providing in-studio roundtable discussions and commentary. He also regularly appeared across ESPN's studio programming, prominently as a panelist on Around the Horn. Along other shows such as High Noon with co-host Pablo Torre, Highly Questionable, SportsCenter, Pardon the Interruption, First Take, Outside the Lines and more. Jones is best known for his appearances on ESPN Radio's The Dan Le Batard Show with Stugotz. Jones became a notable key contributor to many programs on the network, where he started as a writer in 2004. 
Jones has written commentary on music, pop culture and sports for various media outlets. His articles have appeared in publications such as The New York Times, Vanity Fair, GQ, and The Undefeated. 
An early pioneer of blogging and podcasting, Bomani continues to host his own podcast, The Evening Jones, since 2011. The Atlanta native, who grew up in Houston, gives listeners the chance to ask questions and explore his life in the media. Today TEJ provides an organic, behind the grind conversation with his longest supporters.
Beyond TV hosting, Jones has evolved his career as an entrepreneur, media personality, writer and producer. In 2015, Jones was honored with his first Sports Emmy® Award for Outstanding Sports Documentary Series, Rand University, a film about former NFL wide receiver Randy Moss. A series on behalf of the critically acclaimed show 30 for 30.
His venture into production extends numerous TV appearances, sports and music documentaries and movie cameos.
Timeline
The Right Time with Bomani Jones
ESPN Radio launches The Right Time with Bomani Jones. It first aired on March 30, 2015
Receives Sports Emmy® Award for Outstanding Sports Documentary Series
Emmy®  for Outstanding Sports Documentary Series, Rand University