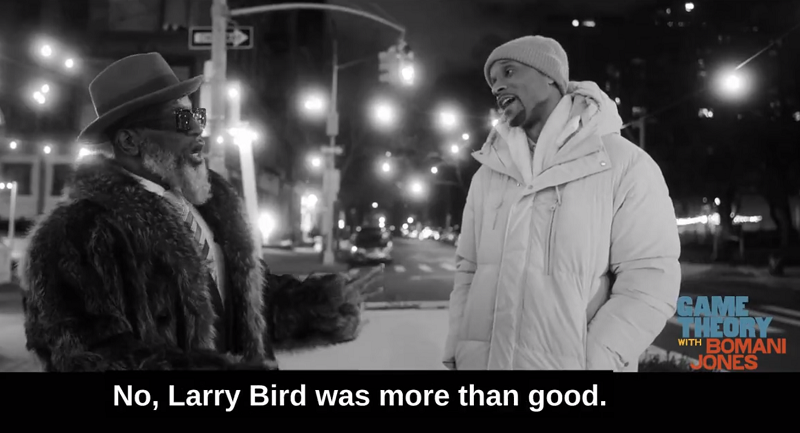 Bomani joins The Hoop Collective's Brian Windhorst to discuss whether the Los Angeles Lakers should go after Kyrie Irving.

Bomani discusses the legacy of Jim Brown

Bomani joins the Gary Parrish show to continue the Ja Morant discussion

Bomani Jones joins Howard Bryant and Kate Fagan on this week's Meadowlarkers on The Dan LeBatard Show w/ Stugotz Network.

On this episode, host Brandon Contes was joined by Bomani Jones. Contes and Jones discussed ESPN layoffs and ESPN Radio's future. Debating against Skip Bayless, Stephen A. Smith's potential political career, and more

Hear why Toure' says he didn't think Bo liked him, is there beef?